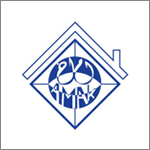 AMAK Property & Development W.L.L. is a real estate investment company founded in 2008. It is a top real estate investment in the Kingdom of Bahrain that is adept at achieving economically sustainable returns by creating enduring value for shareholders with a demand-driven investment approach. Its commitment to providing their clients with only exceptional investment opportunities and stellar service is what sets them apart. They provide exceptional real estate services according to specific needs and requirements of their customers.
The company is mainly engaged in the activities as follows:
Buying and selling of the properties for the establishment
Property leasing
Property management, development and maintenance
AMAK Manages the Nakheel Centre which is a cosmopolitan outdoor mall in the heart of New Saar. The Centre is a three storey development with a total of 32 retail and service outlets, that includes shops, kids' play areas and cafés and restaurants featuring spacious outdoor seating.