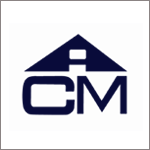 Al Amin Contracting & Maintenance is limited liability company registered with the Ministry of Industry and Commerce in the Kingdom of Bahrain in 1988.
It is a leading contracting company that is engaged in the business designing, building, installing and maintaining all kinds of mechanical machinery, tools and components for medium to large scale of projects over the years.
Its scope of work includes all kinds of mechanical fabrication jobs that includes painting, erection of fire rated hinged doors, sliding doors, structural steel buildings, platforms, ducts and roof sheeting.
It has a state-of-the-art workshop hosting a talented team comprising experienced mechanical engineers, supervisors, an HSE, among others who all work to ensure operations and projects run efficiently and optimally.
The company is committed to maintain high standards in relation to its products and services. It is ISO certified for three international management standards, implementing an Integrated Management System (IMS) set the manuals, procedures and policies aligned with the ISO standards. They are the Environmental Management System (EMS) 14001:2015, Quality Management System (QMS) 9001:2015 and Safety Management System (SMS) 45001:2018 standards.