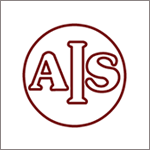 Al Amin Industrial Services is a leading manufacturer and supplier of structural items and metal products in the Kingdom of Bahrain. It is a limited liability company registered with the Ministry of Industry and Commerce in the Kingdom of Bahrain. The company is engaged in the business of mechanical and electrical equipment maintenance and repair.
Customer service goals, customers' requirements demand a high quality for its product and executing the job with a high quality. The company aims to provide our customers with high-quality tried and tested products, which distinguishes it from its competitors. It strives to ensure that each customer is completely satisfied with its services, additionally providing customized solutions while adhering to the highest standard of quality.
Its state-of-the-art workshop hosts a talented team comprising experienced mechanical engineers, supervisors, an HSE, among others who all work to ensure operations and projects run efficiently and optimally.
The company is committed to maintain high standards in relation to its products and services. It is ISO certified for three international management standards, implementing an Integrated Management System (IMS) set the manuals, procedures and policies aligned with the ISO standards. They are the Environmental Management System (EMS) 14001:2015, Quality Management System (QMS) 9001:2015 and Safety Management System (SMS) 45001:2018 standards.